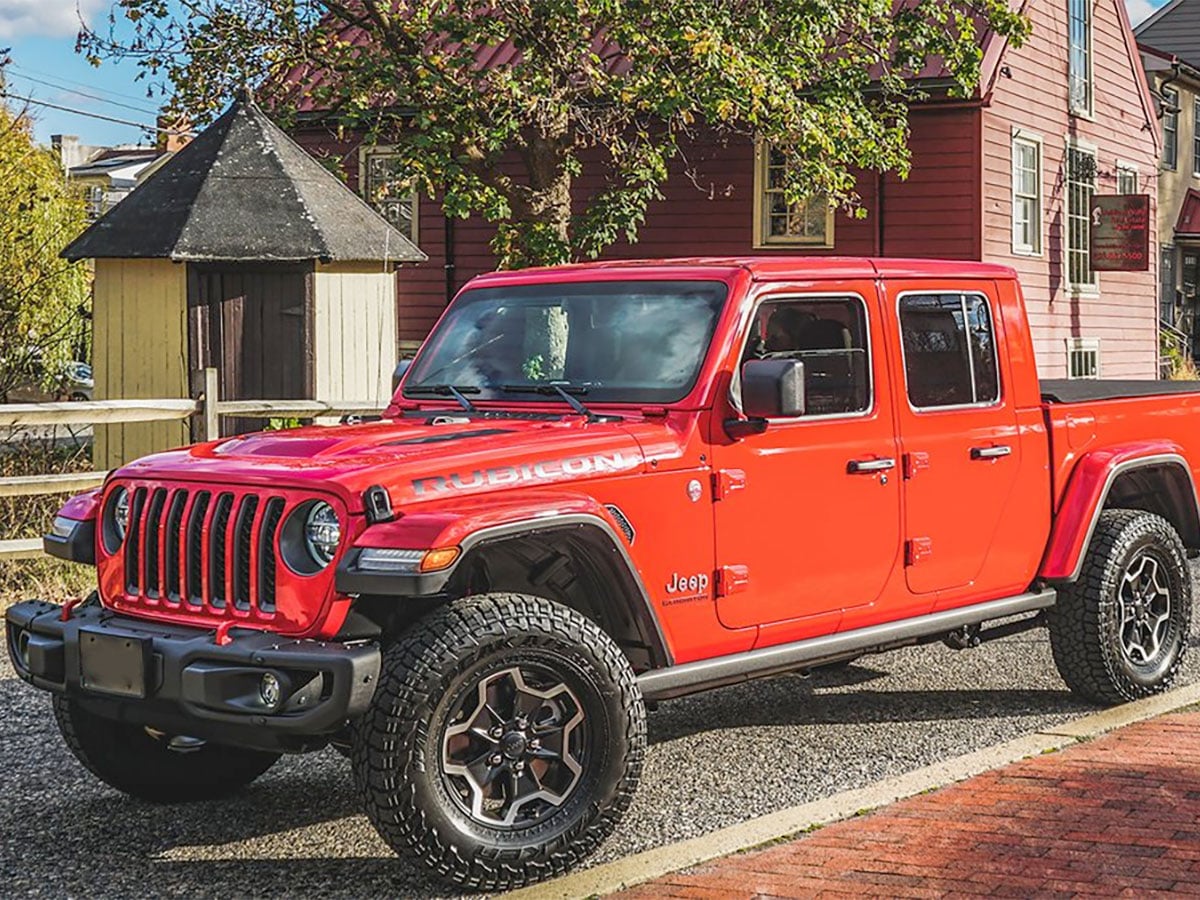 Oil Change
It is important to keep the engine oil of your Jeep Gladiator clean for maximum efficiency and longevity of the engine. Engine oil can get contaminated with dust, dirt, or debris particles making it less effective in providing lubrication to the engine. We carry high-quality engine oil that will be perfectly compatible with your Jeep Gladiator.
Tire Service
Regular and timely tire services can allow the tires of your Jeep Gladiator to last longer while delivering optimum efficiency and performance. A worn-out or improperly inflated tire can compromise the braking ability and handling of the vehicle. With our tire services, we can maximize the performance and longevity of the tires.
---
Transmission Service
Whether your Jeep Gladiator needs new transmission fluid or a transmission replacement, we offer a complete range of transmission services. In addition, we can guide you on the ideal service interval for different types of transmission services.
Brake Service
Driving with faulty or worn-out brakes can compromise the safe driving of your Jeep Gladiator. Your vehicle needs regular brake service to ensure all the brake parts are in good working condition. This includes the brake fluid, rotors, calipers, brake pads, and more. We recommend you only use OEM brake parts for any replacement service required by your Jeep Gladiator.
Battery Replacement
Without a properly functioning battery, you won't be able to start your Jeep Gladiator. Allow our certified technicians to perform battery inspection and testing. We will test the battery to determine if a battery replacement is required. We can also clean the terminals from corrosion, fix loose connections, replace worn-out wires, and other types of services for the battery system.