Perks of Owning a Vehicle | St. George, Utah Style
Although it may seem self-explanatory here in southern Utah, there are definite positive reasons to take the big step into vehicle ownership.
Here at Stephen Wade Chrysler Jeep Dodge Ram and Fiat we think these are some of the best perks of owning a car, truck, or SUV:
Credit Impact:
The first car, truck or SUV you purchase should be the only difficult one to buy. With responsible and timely payments, you not only increase your credit strength, but also your value as a consumer. Vehicle ownership can be one of the best ways to build your credit, and with every responsible car purchase your interest rates will respond. Don't forget though, it is important to take the time before every vehicle purchase to budget the amount you will need each month for your vehicle including such factors as—Payment, car insurance, fuel, and upkeep.
Convenience:
Have you ever had to ask your date to do the driving? Have you ever missed the city bus? Have you walked more than a mile with groceries on your arms? If you have (face it, we ALL have) then you know the truth–owning a vehicle quite literally equals freedom. Here in St. George, Utah that convenience also includes the ability get to locations such Washington and Santa Clara, where the public transportation doesn't go, and in July this is kind of a big deal.
Travel:
I mean, who are we kidding? Southern Utah without owning a vehicle is not fun. Las Vegas, the Grand Canyon, Zion National Park, even Sand Hollow and the Red Cliff's are just more accessible with wheels.
Source of Income:
With ride-sharing services such as Uber and Lyft earning money with your vehicle is easier than it ever has been. Granted food delivery is still in the top 5 ways to earn money with your vehicle, but now you can also transport people and supplies!
Of course, once your vehicle is completely paid off—and has nicely improved your credit rating—it's essentially mobile cash. If you time your vehicle upgrade just right, you can get thousands of dollars for your current ride.
It's Worth It!
In short, owning a car, truck, or SUV is a definite perk to quality living. Here at Stephen Wade Chrysler Jeep Dodge Ram and Fiat, we work hard to find the best vehicle for your needs, and with the largest pre-owned inventory in Southern Utah, this isn't a hard job for us.
To schedule a test drive or go over your finance options give us a call at 435-634-4220.
About the Blogger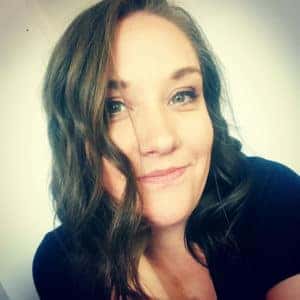 Charity has worked in the car industry for over 5 years, and immensely enjoys her Stephen Wade Chrysler Jeep Dodge Ram family. On her days off you can find her refinishing furniture, 'hammocking' with her 4 children, or writing… a lot. She has called St. George, UT home on and off for the last 20 years.