Sales People Are People Too | Shaydon Gates
We know it's a novel concept, but sales people are people too. Believe it or not Stephen Wade Auto Group goes out of their way to hire the best, brightest, most honest people they can find. Our high standards for employment enable us to give the St. George area the best buying experience possible–Every. Single. Day.–(except Sunday's and Christmas and Thanksgiving).
Does that sound like sales pitch? Well it's not and to prove it, Stephen Wade Chrysler Jeep Dodge Ram and Fiat is going to start highlighting each member of our staff. So that  you know, that despite the bad rap, car salesmen (and women) are genuinely here because we like what we do (and really, we all have bills to pay).
Shaydon Gates: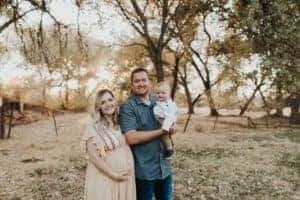 Shaydon (shay-dun) was fresh off a religious mission to Ecuador and searching for a job when a buddy of his suggested applying at Stephen Wade. Shaydon needed temporary work while he re-acclimated to being back in the States. He also wanted a job that could help polish his newly learned second language, Spanish. So, without any sales background at all, Shaydon applied, and got a job, at Stephen Wade Chrysler Jeep Dodge Ram and Fiat.
That was 4 1/2 years ago.
Today, Shaydon is happily married–a wedding we all got to attend–with his second boy due any day. He is our 'go to' Spanish speaking sales associate and has one of the most loyal customer bases of the entire staff. His steadfast focus on integrity and honesty makes him a favorite member of the Stephen Wade Auto Group team (plus the absolute best to tease when he's having a bad day and swears). We love Shaydon and we know you will too.
Schedule a test drive with Shaydon:
To schedule an appointment for a test drive with Shaydon give Stephen Wade Chrysler Jeep Dodge Ram and Fiat  a call at 435-634-4220.
---
Sabemos que es un concepto novedoso, pero los vendedores también son personas. Lo creas o no, Stephen Wade Auto Group se esfuerza por contratar a las mejores, más brillantes y más honestas personas que puedan encontrar. Nuestros altos estándares de empleo nos permiten brindar al área de St. George la mejor experiencia de compra posible: todos. Soltero. Día .– (excepto los domingos y Navidad y Acción de Gracias).
¿Suena eso como argumento de venta? Bueno, no lo es y para probarlo, Stephen Wade Chrysler Jeep Dodge Ram y Fiat comenzarán a destacar a cada miembro de nuestro personal. Para que sepan que, a pesar de la mala reputación, los vendedores de automóviles (y las mujeres) están realmente aquí porque nos gusta lo que hacemos (y realmente, todos tenemos facturas que pagar).
Shaydon Gates: Shaydon (shay-dun) acababa de salir de una misión religiosa en Ecuador y buscaba trabajo cuando un amigo suyo sugirió postularse en Stephen Wade. Shaydon necesitaba trabajo temporal mientras se aclimataba de nuevo a los Estados Unidos. También quería un trabajo que pudiera ayudar a pulir su segundo idioma recién aprendido, el español. Entonces, sin ningún tipo de experiencia en ventas, Shaydon solicitó y consiguió un trabajo en Stephen Wade Chrysler Jeep Dodge Ram y Fiat.
Eso fue hace 4 años y medio.
Hoy, Shaydon está felizmente casado, una boda a la que todos tenemos que asistir, y su segundo hijo se presentará cualquier día. Él es nuestro asociado de ventas de habla hispana "ir a" y tiene una de las bases de clientes más leales de todo el personal. Su firme enfoque en la integridad y la honestidad lo convierten en un miembro favorito del equipo de Stephen Wade Auto Group (además de lo mejor para burlarse cuando está teniendo un mal día y jura). Amamos a Shaydon y sabemos que tú también lo harás.
Programe una prueba de manejo con Shaydon: Para programar una cita para una prueba de manejo con Shaydon, llame a Stephen Wade Chrysler Jeep Dodge Ram y Fiat al 435-634-4220.
About the blogger: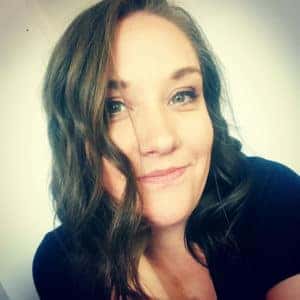 Charity has worked in the car industry for over 5 years, and immensely enjoys her Stephen Wade Chrysler Jeep Dodge Ram family. On her days off you can find her refinishing furniture, 'hammocking' with her 4 children, or writing… a lot. She has called St. George, UT home on and off for the last 20 years