Behind the Scenes at Stephen Wade Chrysler Jeep Dodge Ram: Trading Your Vehicle
A common question we, at Stephen Wade Chrysler Jeep Dodge Ram and Fiat, receive is—"Do you take trade-in's?"
The answer is—
YES!
Not only does Stephen Wade take trade-in's, but here at the Chrysler Jeep Dodge Ram and Fiat store we are the buying and appraising center for both Kelly Blue Book's Instant Cash Offer (KBB ICO) and KSL.com's Trade-In Valet (TIV). Both of these programs enable us to help the Stephen Wade CJDR customer through the transition into their next vehicle.
Here's our four step process for calculating the best value for your vehicle:
Gathering Information:
Upon arrival at Stephen Wade Chrysler Jeep Dodge Ram and Fiat, our sales consultant will ask for permission to inspect the interior and exterior of your car, truck or SUV. This is referred to as a 'walk-around'.
They are going to be looking for:
>VIN number
>Exact mileage
>Dings
>Dents
>Scratches
>Tire Tread Depth
>Additional vehicle features
Verifying Condition:
Your sales consultant will then input all the information gained from the walk-around into a database that calculates vehicle value.
Once this information is uploaded our appraisal manager will take your trade for a drive in order to ensure all the features–such as 4wd or a sun roof–work properly.
Figuring Value:
The value of any pre-owned car, truck or SUV is determined from several reputable sources–National Automotive Dealer Association (NADA), Manheim Motors Retail (MMR), and Kelly Blue Book (KBB). These companies give us the retail, trade-in and auction data for Arizona, California, Nevada, and other locations across the country. Together these reports enable us to calculate the best vehicle value for our Stephen Wade customers.
Moving Forward:
So what's your next step? As a buying and appraising center Stephen Wade CJDR offers multiple options for sale and trade-in. Do you want to upgrade? With the largest pre-owned inventory in Southern Utah we at Stephen Wade are confident we can find something that meets your needs. Are you just trying to sell? After we receive the title you will have your check within 2-3 business days.
Resources:

Kelly Blue Book Instant Cash Offer

About the Blogger: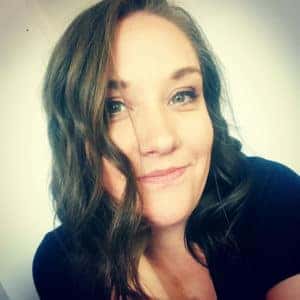 Charity has worked in the car industry for over 5 years, and immensely enjoys her Stephen Wade Chrysler Jeep Dodge Ram family. On her days off you can find her refinishing furniture, 'hammocking' with her 4 children, or writing… a lot. She has called St. George, UT home on and off for the last 20 years.